Mt. St. Helens - June 4, 2017 - Worm Flows
We brought the largest team in Pentaquest history up Mt. St. Helens: 20 people split between two groups went up the mountain via the winter route. Overall conditions were great. Sporadic clouds early in the day gave way to bluebird conditions by the mid-afternoon. We glissaded for close to 4,000 feet on the way down. Click here for more photos.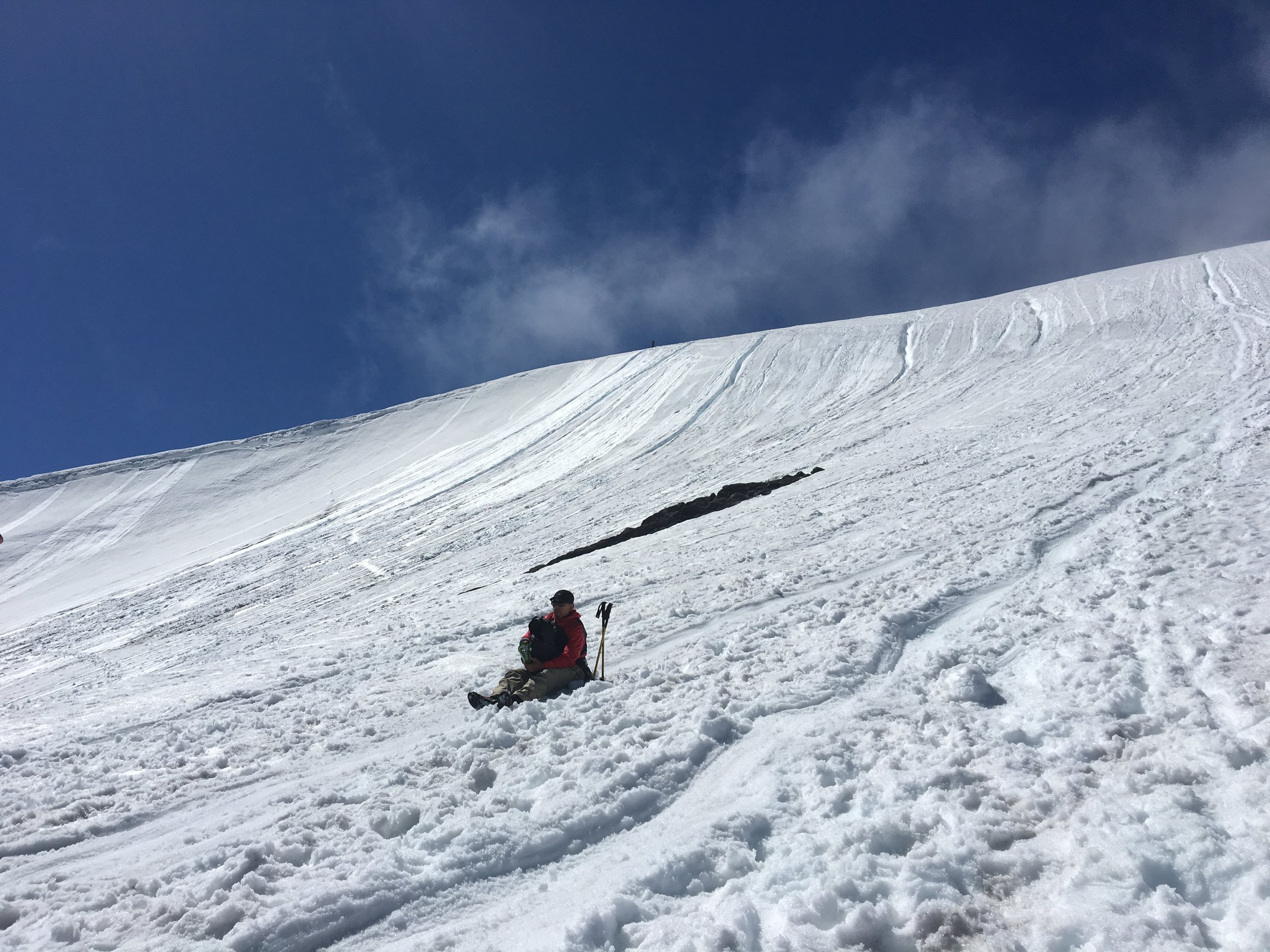 Over two days, we spent the night below the Lunch Counter and summited the next morning with perfect weather and no problems. Click here and here for more photos.